Component Engineering Society
of
Orange County, California
---
The CESOC Book Fair is in February and August of each year. It is held in the Irvine Spectrum. This is a Lunch Time Book Show and Product presentation from 11am-1:30pm for Engineering groups Only. Thank you for your interest and participation.
Show Flyer (Please Post in Engineer Area)
Lunch Vendors at Oasis Food Court
CESOC BookFair Lunch Location ...
Photo's from Show 8/12/01 & Show 2/12/02 & Show 8/13/02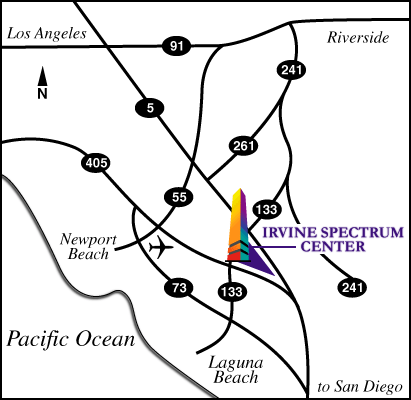 Click on map for a list of exhibitors.
Please Notify Gil King via (FAX) 949-9165722 or webmaster if you have corrections to the information above.
| Home Page | REPs | OEMs-Active | OEMs-Passive | OEMs-Electro/Mechanical |
| Disty | Eng. Companies | Reference | Contract Manufacturers | JOBs| FAX Back | Book Fair Map |
---
[copyright © 1998-2006, PerTel Communications, All Rights Reserved]
email to webmaster
Last Modified: SEPT 11, 2006